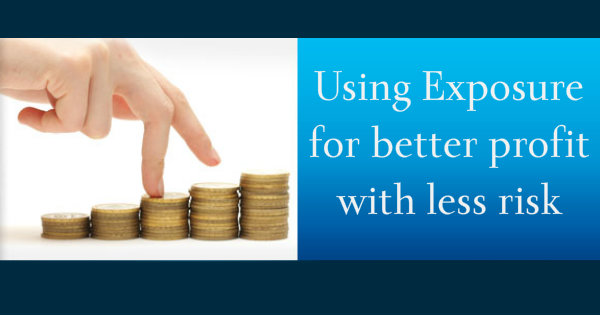 Trading with margin is both risky and beneficial. Commodity and equity traders uses margin trading for buying more securities to increase their wealth and profit. But this type of trading is mainly used for stock trading. It is a form of loan. So that everyone not uses it. When investors have a shortage of cash for buying more securities there are only two options in front of them. Either borrows money or leave the market. Every trader has a second hope in their trading so most of them go with the first option rather than the second one.
There are several sources for borrow money. But at this stage buy on margin is the most effective method. In this method you can buy as much stock you want by borrowing money from your broker. But you must pay back the amount with interest during that time your broker holds them as security.
However, margin trading is overwhelming if you trade without a smart strategy. An investor who does not have a smart strategy may face huge losses in trading. So it is better to think for using a margin calculator before borrowing money from a broker. Here are some useful tips for day trader for using margin without risk and for better profit.
SMALL STEP FIRST
Keep the following proverb in your mind. "Slow and steady wins the race". Start with small is the best way to better and profitable margin trading. Every investor have large requirement, seeing these each one have a tendency to place large orders. But don't do that. Start with small amount of leverage and check how much it works with you. Once you catch up the trick, gradually increase your leverage amount.
AWARNESS ABOUT THE INTEREST RATE
You must be aware about the interest rate. All borrowed money has interest rate. Like this margin amount that you borrowed from your broker also have interest rate. This interest rate is different for different broker. Interest rate is decided based on the total portfolio value. For stock trading typical interest rate is 8% for one year. Better understanding of interest rate will have stronger chance for investment success.
BUY OVER TIME, NOT IN ONE SHOT
Not try to achieve from one large order but try to make profit from buy over time. Initially go for a half position, find some progress to the upside then add it from there. By doing so you can minimize your risk and if further find a chance for profitable trade then you can catch up that also.
BE FAMILIAR WITH THE RULE
All the games have certain specified rules. Margin trading also have some rules with it. Regular traders can attain 100% margin on their account. But sometimes investors can extend this to more than 100% of their account if a pattern is declared by the SEC investors. So read carefully and thoroughly the broker guidelines before you start trade with margin.
USE TRAILING STOP LOSS IN TRADING
Use trailing stop loss orders to protect you from huge losses. Now you are trading with your 100% margin and realized that two chances are there. Either move upward or move downward. Just like sky diving with parachute stop loss can serve as a free insurance policy. Trailing stop loss will help you to attain maximum profit.
AVOID MARGIN CALLS
Margin calls are not always good because by using this investors need to deposit more funds into their account to offset the losses on margin. Sometimes, need to sell a position completely. For every position that is being initiated by each trader has a specific price level. A margin call will take place if this specific level is reached. So keep in mind that before purchasing make sure understand this price area.
BE ALERT OF ANY UPCOMING NEWS
Be cautious about the upcoming news such as earning reports. A trader who trade with margined fund should be vigilant about the upcoming news. For example, if a trader expects positive news very soon, they may be bought extra stocks on margin. In this case be prepared if the expected news does not go their way.
KEEP BACKUP FUND
Most of the traders take high risk by expecting high reward. But the reverse effect will result, face losses, and dip into heavy debt. So it will be better if keeping a back up fund in sidelines. So that you can avoid some "worse of" situations in future.
KEEP A DISCIPLINED INVESTING METHOD
Always keep a disciplined investing method and stay away from speculating. Combine margin trading with a well defined profit vs loss ratio. It is not a smart thing to do speculating with any money especially when you trade with margin money. So stay with a disciplined investing method.
STICK TO YOUR STRATEGY
Every investor should stick on their own set strategy. There are several investment books available in the market. So before start trading with margin amount new investor should read those books.
In margin trading, the trader does not pay the full amount to the broker to buy or short-sell the specified shares, but pays only a specified margin amount to trade in those shares. The margin money for a stock can range from four per cent to 60 per cent of the stock price, depending on the volatility of the stock. This volatility is measured in terms of Value at Risk (VaR) and the margin applied by the broker is VaR plus a risk-specified mark-up.
A day trader who trades heavily on the stock market pays brokerage rates as low as 0.02% on the first leg of the trade, while a moderate trader may have to pay brokerage rate ranging from 0.05-0.1%. The rates depend on the trading volumes generated by a trader on a daily basis. Most of the trading sites offer margin trading facility to the traders.
Get free demo of World's best and accurate Technical Analysis software and Trading Systems for most accurate Buy Sell Signal with exits.
CLICK HERE to register your details for FREE DEMO